NST Proceeding (E-ISSN 2622-9692) supports regional research communities to globalise their findings in Science and Technology by providing an open access, online platform in line with international publishing standards and indexing scholarly conference proceedings.
The current emphasis of the NST Proceeding includes (but is not limited to) the following areas: Life Science, Mathematics, Eductation, Social Science, Medicinal Science and etc.
All conference papers published on the NST Proceeding are fully Open Access. Open Access publications are freely and permanently available online to any reader, anywhere in the world without subscription to the publications in which these articles are published.
Unrestricted use, distribution, and reproduction in any medium are permitted, provided the author/editor is properly attributed.
NST Proceeding will provide high-quality peer review by scientific comittee and proofreading service by native speaker to make sure the language quality. We are the best in rapid publication processes for the open access content, maximum visibility and all-time availability for the published articles, citation tracking and indexing in a variety of databases.
5th International Seminar of Research Month 2020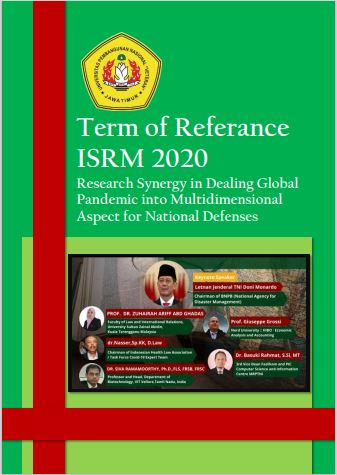 Covid-19 pandemic hits various aspects of life in nearly all countries in the world. The pandemic devastates all (social, cultural, economic, political, particularly health, and people life sustainability) life orders from global scale to the smallest one (macro-mezo-micro): world order, nation state, community, family, and even individual. It forces the people to adapt to new normal condition. In such situation, the research on many disciplines plays an important role to capture the global pandemic phenomenon occurring and the attempt of coping with it. It is very important for individual states to be prepared for dealing with the new epidemic. Through International Health Regulation, WHO along with all of its members has also agreed to implement this international treaty to improve the state's capacity of dealing with epidemic through preventive, detective, and responsive approaches. The largest bet to win the fight against pandemic is the collapse of national health system. A synergy is required in the research process for managing and preventing corona virus. The research on the need for Covid-19 management and prevention will be useful to reduce the import of health equipments. A preventive measure should be taken recalling that this global pandemic cannot be considered as ordinary one. To coordinate the measure, LPPM (Research and Community Service Institution) of Universitas Pembangunan Nasional Veteran of East Java holds Webinar activity themed Research Synergy in Dealing Global Pandemic into Multidimensional Aspect for National Defenses as a synergic attempt along with Government, many Universities or Colleges and international community to prevent the transmission and to reduce the impact of Covid-19. Furthermore, this Covid-19 pandemic will expectedly not transmit more widely and will end immediately. The authors should be prepared for conducting research with new normal paradigm. To provide an inclusive pandemic management, a synergy is required between multidisciplinary researches
Participant: The conference is open to all academic experts,
students, researchers, and professionals
Date and venue: Tuesday/ October 27, 2020
08.00 am – 04.00 pm
Zoom/Live Streaming Youtube. 
Published: 2021-04-27
View All Issues